LIVING THE LIFESTYLE DREAM FOR OVER 55'S
Making  Country Club Living your retirement destination will have many advantages from a social, wellbeing, security and financial point of view.
Just ask our residents in our thriving Country Club Living Communities.
& INTERESTING THINGS TO SEE
Our Country Clubs are strategically located near shopping centres, medical facilities, tourist attractions and restaurant precincts. Within only a few kilometres of our  Country Clubs you will find dozens of dining opportunities, some of which would rival the best in Australia.
At our spectacular Country Clubs, you'll enjoy the many conveniences and attractions that these exciting Country Clubs have to offer. Not forgetting the surrounding beaches and countryside that boast  some of the best amenities that Victoria and Noosa - QLD have on offer.
Be cautious of inviting friends from out of town to stay over, because they will never want to leave!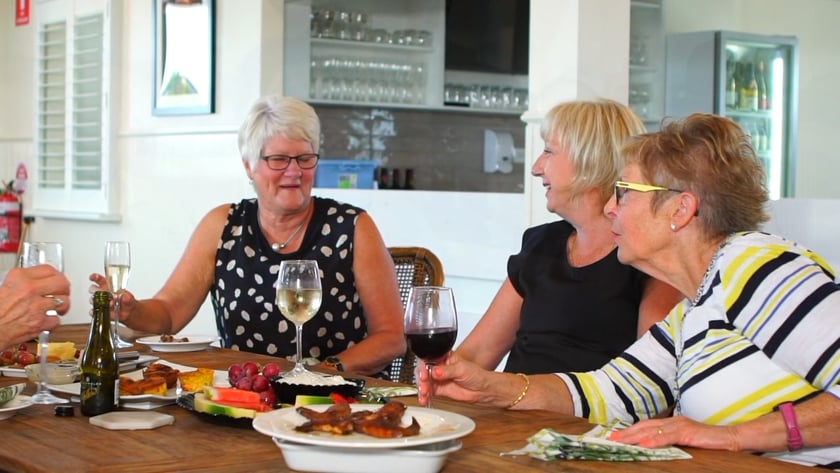 Our Country Club's are situated in scenic areas of Victoria and Qld (Noosa).  They are close to the CBD, have easy access to airports, country towns and surf coast regions.
With wineries, shopping centres and tourist attractions aplenty, you and your family will be delighted with the lifestyle options provided within and outside the beautiful Country Club's.
Our Country Club's are only a short drive from supermarkets, specialty shops, K-mart and shopping centres - complimented by a range of medical services close by, including hospitals and pharmacies.
So you a will have peace of mind knowing that everything you could need is conveniently located. Don't forget there is also the village bus that has weekly shopping trips.
START YOUR NEW LIFESTYLE AT
COUNTRY CLUB LIVING TODAY
If you would like more information about our over 55 lifestyle community, please free call our lifestyle consultants on 1800 255 578 today!